You have probably heard about the new Pokémon app. It's going viral and sends people on the street to catch these little virtual creatures. There are some risks if you have the "gotta catch 'em all" fever.
First, please stick to the vetted app stores, do not download the app from anywhere else. Why? Bad guys have taken the app and infected it with malware, and try to trick you downloading it from untrustworthy websites.
Second, anyone using the app, and especially kids should be VERY aware that they are not lured into a real-world trap which could lead to mugging or abduction. Other players can track you in the real world using this app so be careful.
Third, there are possible privacy issues if you use your Google account to log into the app. Create a throw-away account and use that to log into Pokémon, not your private or business account.
Last but not least, Pokémon is a no charge app and do not fall for emails that claim you have to buy an upgraded version for a monthly fee!
As always, Think Before You Click!
Pokemon Go
Fun AR implementation. Addictive gym battles. Convinces kids (and adults!) to get up and moving. Encourages social interaction. Huge potential for growth and improvement.
Pokemon Go: How to Get Started and Catch 'Em All
Pokemon Go has virtually nothing in the way of in-game help or instructions. Here's how to get catching.
Read Article –>>
Things you should avoid doing in Pokemon Go
In just under a week, Pokémon Go was downloaded an estimated 7.5 million times in the U.S. alone. Fans have gone wild for the augmented-reality game, which sends potential trainers out into their neighborhoods and communities on a quest to catch 'em all. The massive popularity of the app means there's already been abundant feedback from the player base about problems with the game. We've prepared a list of some of those problems, as well as a few real-life issues that trainers have encountered along the way. Check 'em out in our video above or keep on scrollin', and subscribe to our YouTube channel for more videos about your favorite games!
Read More–>>
11 Hidden Tips and Secret Features Inside Pokemon Go
These tips and tricks will help you become a Pokemon Go Master.
Read Article –>>
17 tips for Pokemon Go
Want to train Pokemon like a pro? Here are 17 tips to get you out there catching 'em all.
Read Article –>>
Level fast with this technique
First, gather up a group of Pokeplayers for a leveling party. Next, drive (with the game off, of course) to an area that has multiple PokeStops in one small area.
Some places that typically have a high concentration of Pokestops are historical districts, town squares, tourist attractions and locations that have many churches in one area.
Once you've found a good spot, walk around and harvest all of the PokeStops for their goodies. Then, have one person set a lure at each PokeStop. Once the lures are in place, walk from PokeStop to PokeStop catching the hoard of Pokemon that appear.
Running out of Pokeballs or other items? Don't worry. Setting a lure at a PokeStop makes it refresh with new items every couple of minutes. So, by the time you make a loop around all of the nearby PokeStops, they will be ready for you to spin again.
Collecting droves of Pokemon in a short amount of time will level you up quickly without a lot of searching, driving while Pokemon Go-ing (a big no-no) or buying gear like incense.
How to find Pokemon in Pokemon Go
Are you finding endless Zubats but no Squirtles, or no Pokemon at all near you? We have tips for tracking and capturing critters in Pokemon Go, including crowdsourced monster maps from Poke Radar and (would you believe) Yelp. Check out our guide to finding Pokemon, and come back later this week for tips on training your Pokemon.
Read more–>>
Bonus: Rarer Pokemon
Be ready for your Pokeparty to be joined by dozens of other players. This is great, though. There's a theory that the more people that are located in a PokeStop area, the more likely a rare Pokemon will be to show up.
I tested this theory. Sure enough, I was able to catch a Magmar, Exeggutor and a Nidorina in the span of an hour. While not the rarest Pokemon, they were a lot better than the dozens of Pidgey and Rattata creatures I usually get.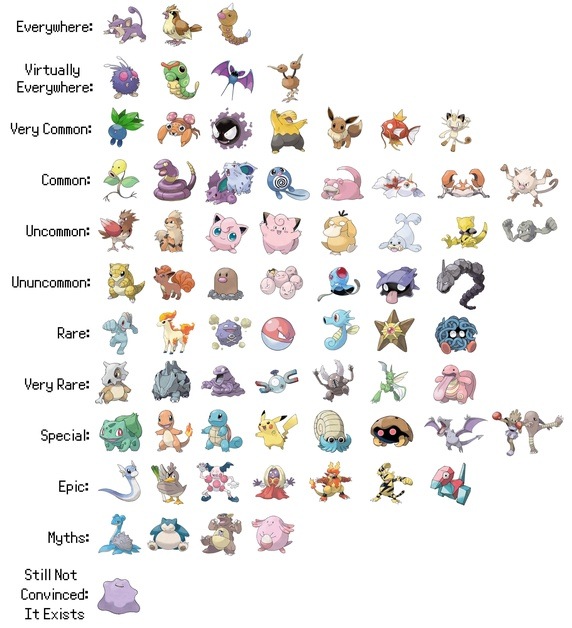 Engineers hack Pokemon Go by using a drone (22:04, 13 July 2016)
An awesome video has emerged of a group of engineers using a drone to play Pokemon Go. The footage, captured on Sunday in San Diego, CA, USA, shows the men building a drone capable of playing the new augmented reality game. "Tired of walking around to capture Pokemon, our team of engineers and Pokemon enthusiasts built a quadcopter capable of capturing the little monsters from the Sky," member of the team Radley Angelo wrote online. "The rig is 100 per cent functional, and we managed to snag three Pokemon from the air," he added.
See video –>>
Someone's caught them all in Pokémon Go
Redditor ftb_hodor has done something that feels a looong way off for most of us – caught all the Pokémon in Pokémon Go.
Read More–>>